Shockwave Therapy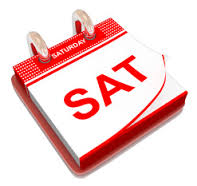 Appointments available on alternate Saturday mornings 9am-12 midday. 
New and Revolutionary Treatment now available! 
Justin is one of the first chiropractors in the country to offer Shockwave Therapy. The non-invasive revolutionary medical technology – Extracorporeal Shockwave Therapy – is used to successfully treat a range of common soft tissue conditions that have been causing local people a significant amount of pain.  Justin, who is a certified Shockwave Therapy Practitioner with the International Society for Medical Shockwave Treatment, says, "This technology is amazing. I have been working as an expert in my field for 23 years, and I am regularly seeing some outstanding clinical results that I have never seen before."
What is Shockwave Therapy?
It is not an electrical "shock", but is a controlled pulse of sound (called a Shockwave) which passes through the tissues, stimulating them to repair.  The medical profession has been using high energy Shockwave Therapy for over 20 years treating kidney stones and it has, more recently, been proved beneficial (at lower energy levels) for persistent orthopaedic conditions of the knee, shoulder, elbow and foot.
How does it work?
The Shockwave device passes controlled shockwaves through the skin to the affected part of the body. Animal studies demonstrate this initiates an inflammation-like response in the involved tissues and triggers the body to respond naturally by encouraging new blood vessel formation, increasing blood circulation and metabolism in the affected tissue, and promoting new cell generation to accelerate the body's natural healing process. In addition, calcium deposits may be dissolved. Human studies are on-going.

What are the benefits?
Treatment is non-invasive, quick and effective, and has been deemed a safe treatment by the National Institute of Health and Care Excellence (the body that determines best practice within the NHS) for the conditions marked * below. No anaesthetic is required, and the patient doesn't face a lengthy rehabilitation. Although patients should abstain from strenuous exercise for 6 weeks during treatment, general mobility isn't restricted – patients, following guidance from Justin, just carry on with their normal lives.
Which conditions can be treated?
Shoulder pain (e.g. shoulder calcification)

*NICE Interventional Procedure Guidance Booklet, Ref N3055, November 2003

Epicondylitis (elbow pain)

* NICE Interventional Procedure Guidance

313, August 2009

Inflammation of the patellar tendon (jumper's knee)
Shin pain/tibial periostitis
Achilles tendon pain

* NICE Interventional Procedure Guidance 571, December 2016

Heel pain (plantar fasciitis)

*NICE Interventional Procedure Guidance 311, August 2009

Heel pain (heel spur)
Trochanteric Pain Syndrome (trochanteric bursitis) 

* NICE Interventional Procedure Guideline 376, January 2011

Chronic pain in the neck, shoulder or back
Tension headaches
Muscle tension caused by painful muscle knots (trigger points)
What our patients say
L Ullah:
"After every type of therapy – physio, acupuncture and chiropractor (elsewhere) – I was still requiring fortnightly treatment. Having spent thousands, I tried Shockwave Therapy. I cannot believe the difference. My appointments very quickly moved to monthly, 6 weeks, 8 weeks and now are 3 monthly. I wish I had found Justin and his wonder machine years ago – my back and neck have never been better.

Don't think about it – just do it. It's given me my life back, freedom of movement and released me from pain"
Dave Jackson:
"I have had plantar fasciitis on and off for about 10 years. 7 years ago I had an operation on the NHS to relieve this issue. Unfortunately it returned again. After doing some online research (and feeling so desperate) this led me to meet Justin at the Halifax Chiropractic Centre to give Shockwave Therapy a trial. Before treatment the process was thoroughly explained by Justin and treatment lasted for 6 sessions. This treatment is absolutely amazing. For the first time in years the pain in my feet is so very much reduced. I would not hesitate in recommending this treatment. It really is a "magic bullet" to a very debilitating issue. The service has been excellent. Thank you"
D.Thornton:
"Before treatment I was in deep pain from a calcanium spur  under my left foot. My first steps in the morning were agony. After treatment I am now walking, running and jumping without pain! I am astonished at how effective this treatment has been! Very friendly clinic indeed, wonderful experience. Well done Justin! I highly recommend Halifax Chiropractic Centre"
Carolyn Burdekin:
"In March 2015 I was diagnosed with Plantar Fasciitis in both my feet. I Had numerous interventions but was never told about Shockwave Therapy until October 2016. By that time my job was on the line, I was using crutches and suffering from depression. I finally went to see a Consultant who stated that my only choice left was Shockwave Therapy. The prices I was being given by well known private hospitals were ludicrous. I decided to look around through the internet and spotted the Halifax Chiropractic Centre. Justin, Ann and the team have been a god send. My feet were in a terrible state and, after seeing Justin and the advice he gave me, I started having regular sessions of Shockwave Therapy. Due to the other interventions I had that were not the best treatments for me, I was a little doubtful that this new treatment would work.

I am pleased to say that the effects have been amazing. I would, without doubt, advise anyone with this condition to give Shockwave Therapy a go. Justin and the team are very experienced, and their pricing is brilliant. Don't wait as long as I did. Come and talk to Justin and the team. My life is back on track. Thank you so much."
Amanda Taylor:
"I had visited the clinic before (see testimonial page) and recently developed a frozen shoulder and was in severe pain with very little movement, and came back to receive treatment. I started treatment with Justin who was brilliant and he knew exactly what to do. After having a mixture of treatment I was given Shockwave Therapy treatment that, over the coming weeks, has got me back to being able to move again. If anyone's suffering I would highly recommend you go to see the professionals – they know exactly what they are doing. All the staff are very friendly and pleasant, and easy to talk to. They make you feel welcome. A big thank you to you all"
Dr S Goyal:
"I am very satisfied with treatment and the service. I had treatment for plantar fasciitis and shoulder pain. I am very satisfied with shockwave therapy and recommend to anybody"
J Butterfield:
"After around 9 months of suffering from painful heels (plantar fasciitis) I came across Justin and his shockwave therapy treatment. Thank goodness I did. I had tried everything from insoles, massage, exercises to complete rest and nothing worked. After 2 treatments I felt some improvement, after 4-5 a great improvement. After my last treatment, 2 1/2 months ago now, my pain continued to reduce week by week and my ability to exercise increased. Now I can say that I am almost completely better. Thank you Justin"
E Tankard:
" I have had coccydynia for 12 years which meant that long periods of sitting caused pain in my lower back and down my right leg to the point where I was in tears. I came to Justin as I was going on an 8 hour flight – I know from experience the pain would be excrutiating. I had one shockwave therapy treatment and, after 2 weeks, saw major improvement to the point where I had NO pain at all. I just think it's amazing and is "must try" for anyone with long term pain"
Stephen Blanchard:
"As you predicted the 5 shockwave therapy sessions continued to improve the condition for weeks afterwards. My progress has been very impressive and whilst I still wear Velcro straps when playing golf, I now view these as precautionary as I am pain free. I considered my condition as chronic prior to your treatment as it had not responded to physio or gym exercises, so I am very grateful"
C Pearson:
"The Halifax Chiropractic Centre offers a very friendly and professional service. There was clear information about the treatment and the Shockwave Therapy proved to be excellent. Would highly recommend it"
Kevin Taylor:
"I had been suffering from pain in my achilles tendon for 6 months. Finally, when every step was painful, I decided to do something about it. After only 6 Focused Shockwave Therapy treatments the pain had gone, the healing process was well under way and I was walking without a pronounced limp"
Mal Heath:
"Having being diagnosed by my GP with Tennis Elbow, shocked that was all it was and preferred to avoid injections on the basis that they can have a temporary benefit, I sought alternative treatment. I was recommended Shockwave Therapy by a colleague and am delighted with the outcome. Also pleased that the healing process has been quicker than expected"
C Cousins:
"I went from considerable pain at the outset to virtually zero pain in a few sessions – I highly recommend this treatment!"
Pam McGhee:
"My treatment at Halifax Chiropractic Centre has been outstanding. I cannot praise them highly enough. Treatment has enabled me to continue my work in nursing to my full capacity. I am pain free for the first time in 3 years. Thank you"
Colette Reeves:
"I had had shoulder pain for about 5 years before coming here and, even after the first few treatments, I saw an improvement. I have received 8 treatments over 4 months and now I am pain free"
J M Craig:
"Having suffered for months with heel pain and following a visit to the doctor and podiatrist, wearing sensible shoes with insoles, cushions etc and noticing little improvement, a friend recommended shockwave therapy. I have had 4 treatments in all and the improvement is considerable. I can measure progress weekly. The procedure is explained thoroughly during treatment, and is not unpleasant. I am very impressed – my foot is now 90% normal!"
J Durkan:
"Having suffered from a bad back, I attended the Halifax Chiropractic Centre. I received prompt, attentive and considerate treatment including "Shockwave" (this sounds worse than it is). My back improved considerably following my treatments, and I would have no hesitation in returning"
Susan James:
"Shockwave Therapy has succeeded where all else has failed. Physiotherapy, acupuncture and cortisone injections have only given temporary relief to my coccydynia. I now find that I can sit comfortably to watch a film and even ride a bike. I am more than happy to recommend this treatment"
Sandra Bedford:
"I suffered with wrist pain for years and I was recommended to try the shockwave therapy treatment. The name sounds harsh but the treatment worked and wasn't that painful. It only took 5 treatments. Brilliant – thanks"
Ivan Crossley:
"I had been suffering heel pain for over a year and tried exercises to stretch the tendon. On my first visit I was diagnosed as having plantar fasciitis and have had a total of four treatments of shockwave therapy. The treatment has been successful and I am now pain free and able to carry on with my active life"
Leslie Carman:
"After a particularly painful episode, Halifax Chiropractic Centre were able to fit me in early the following day. Mr Bartholomew explained what my problem was and the shockwave treatment was surprisingly effective. Two sessions turned me around from barely being able to walk to 80-90% recovery. I have already recommended HCC to a fellow back pain sufferer"
JC:
"I could hardly walk because my back had gone suddenly. My sister recommended Justin to me – and thank goodness! After the first shockwave session I felt better and then after only a few more sessions of massage and manipulation and just one more shockwave, I am totally better. I cannot recommend Justin highly enough"
Christine Stansfield:
"After 12 months of painful tendonitis, my husband suggested that I see Justin as he had had great success with Shockwave Therapy for a neck problem. Six visits and no further pain. Great result and well satisfied"
David Vaughan:
"Following 2 years of pain and discomfort in my foot when walking, in which time I had 2 injections without lasting relief, I tried Shockwave Therapy as a last resort. After just 5 sessions I am now able to walk miles without any pain or discomfort"
Tiffany Perry:
"I was seeing Halifax Chiropractic Centre for a shoulder problem which I had suffered with for many years. With Shockwave Therapy the improvement was very quick and now I am pain free with much improved movement"
Gary Heginbottom (Artisan Fireplaces):
"Having suffered for 30 years with chronic back and shoulder pain from my rugby days I can honestly say I have found a miracle pain reliever in your soundwave treatment. It's not cheap but it works, so is priceless to me. Thank you"
Pauline Wilkinson:
"Halifax Chiropractic Centre embodies all aspects of good practice. From the first appointment through to treatment, the client is welcomed cheerfully and with courtesy. The surroundings are light and airy; changing and treatment rooms comfortable, warm and secure. Clients are treated as individuals by both receptionists and practitioner, with emphasis on maintaining their privacy and dignity. A most professional approach is maintained by the practitioner, whose knowledge and expertise include modern innovative technology. Treatments are fully discussed with the client who is kept fully informed of their progress. My own experience was one of complete satisfaction and freedom from pain by the use of Shockwave Therapy. I am delighted to be able to recommend the Halifax Chiropractic Centre for all chiropractic needs"
B Neale:
"The treatment works! I have not had this range of movement for months. Painless on the body and even less on the wallet. A VERY big thanks to the team"
V Harverson:
"I had suffered foot pain for many years due to plantar fasciitis, heel spurs and a troublesome achilles tendon. The achilles tendon was (surgically) reattached and nearly 2 years later I was left with swelling, pain and unable to walk without limping, and unable to wear a full shoe. After seeing the advert for Shockwave Therapy, I decided to try it. Following the 2nd treatment I felt some improvement. I have completed 7 treatments – result – I am now pain free with no sign of any swelling. I can wear a full shoe again and walk normally. Life can begin again! Thank you.

PS – I walked around Ogden Water yesterday!!"
Colette:
"I hurt my shoulder and was unable to relieve the pain with very strong painkillers. I read about the Halifax Chiropractic Centre on their website and contacted Justin Bartholomew immediately. On my first visit I was very emotional as the pain was excrutiating. Justin's mannerisms made me feel at ease; he listened empathetically as I explained how and when my problem occurred. Following my first treatment, Justin was at the end of a phone to reassure and offer me advice. He treated me with shockwave therapy and massage, explaining the benefits. Due to my very active home and fulltime work life, with no time off sick during the treatment, I gradually made steady improvement. I have had 6 visits and my recovery has been noticeable, and I have now been discharged. Thank you!"
Sue Birch:
"I suffered from lower back, hip & shoulder pain & stiffness, and had regular massages from a friend to eleviate this. I then decided to try Shockwave Therapy. After just 1 session the shoulder pain had gone and after a couple more the rest had also gone. The Shockwave is not painful. Very impressed!"
Giselle Sutcliffe:
"The relief at being free from a constant nagging lower back pain is amazing. I have received friendly, professional service from all members of staff at HCC. My treatments included Shockwave Therapy which gave very positive results. I have already booked an appointment for my husband as I am so happy with my treatments"
Sue & Barry Ellis:
"For months I had put up with discomfort in my arm, shoulder and head hoping it would magic itself away. One day the opposite happened and the pain became excrutiating in my head. I visited my GP several times and at the same time made my first appointment with Roland and Justin. Justin explained the Shockwave Therapy treatment and how he was certain it would help me. I trusted his judgement and from that first visit to my most recent I have undergone 6 sessions of Shockwave Therapy, and my pain and discomfort have now disappeared. I was fortunate to have chosen to visit the Halifax Chiropractic Centre who are using this therapy and had the opportunity to experience the benefit first hand. As they say in "Strictly" it's 10 out of 10 from me!!

PS – it was so good my hubby tried it too and, yes, his back has improved tremendously."
M Slater:
"Shockwave Therapy has been a great treatment for my knee. I noticed the difference after the first treatment. I would recommend this treatment to anyone. All the staff were helpful and perfectly thorough throughout"
Val Foster:
"Following a miraculous response after only 4 treatments for shoulder pain I would have no hesitation in highly recommending Shockwave Therapy. Thank you so very much for working your magic. No more painkillers and back to badminton. Excellent"
Menna Bennett:
"Having suffered with shoulder tendonitis on and off for 2 years, along with painkillers which only gave short term relief, I decided to try the Shockwave Therapy that Justin offers at the clinic. I can honestly say having had only 3 treatments I'm free of pain. I then decided to have some treatment to my knee. Again after only 2 treatments I've not had a twinge. Great results, along with his professional and friendly staff"
Jill Wood:
"Thank you! For 5 months, I had struggled with plantar fasciitis. I was in a lot of pain, hobbling and putting strain on my calf, thigh and hip. I had tried everything else – gel inserts in my shoes, exercises etc but didn't want to have cortisone injections. After just one treatment with Shockwave Therapy my pain became bearable and after three treatments my pain had been reduced to just discomfort. This has been the most effective use of my time ever and the most impact for my money. I cannot recommend you highly enough – I've got my life back! Thank you."
Ian Roberts:
"Shockwave Therapy worked for me. It worked straight away and I had 2 1/2 months of no pain in my hip with only one treatment"
George Mulhall:
"The Shockwave treatment is great. Has fixed my problems very quickly. Would recommend to anyone"
DH:
"I have been really pleased with the level of service and progress made on my neck & shoulder. I had tried my G.P. and not really made any progress, therefore I decided to try Halifax Chiropractic. I was worried about the pains, but Justin reassured me and we agreed to have 3-4 visits and re-evaluate following this. I have had 3 Shockwave treatments along with massage and advice regarding exercise. The pain has now gone and I feel much better. I will now visit as and when required. I would recommend Halifax Chiropractic to everyone experiencing similar problems"
JT(male):
"The practitioners are professional and knowledgeable, and offer lots of advice to help with managing your problem. I went from being unable to walk without a limp to returning to full training/activity in only 8 sessions. The advice and treatment will also hopefully reduce the chances of my problem re-occurring"
Barbara Dunnett:
"I have been in pain with my left knee for the past 18 months. I visited my GP on 3 separate occasions and was given sleeping pills and paracetamol to ease the pain. For 18 months I did not have one night free from pain. I have only had 3 sessions of Shockwave Therapy and already the pain has reduced and I have had lots of pain free nights sleep. I would recommend this treatment and only wish that this treatment was available on the NHS."
JT(female):
"Shockwave Therapy caused me no discomfort. My lower back pain has disappeared and I can move without pain. I have confidence in the treatment and know that there is help at the Halifax Chiropractic Centre if I need it"
Darren Guy:
"The stiffness in the treated muscle would not improve with exercise or any other form of treatment, so I must say that I am delighted by the Shockwave Therapy as now I have full and pain free movement. Many many thanks!"
S. Olgard:
"I was having serious pain in my shoulder and neck and, after 3 sessions, the pain had totally gone. I would definitely recommend the Shockwave Therapy"
Karen Holroyd:
"I suffered with pain in the ball of my foot for 5 months. After seeing Justin he recommended Shockwave Therapy. I was quite scared by the name and very nervous, but don't let the word Shock put you off. The treatment was quick and very relaxing, although as I have very sensitive feet some of the treatment did make me laugh! After just one 15 minute session where I had hobbled in, I was able to walk out pain free – it was amazing. I've had 5 sessions and the pain has gone completely. I would definitely recommend this treatment – it's quick, painless and extremely good value for money"
Avril Roberts:
" I have had 3 years of foot pain and was very sore when I started treatment. I have had 5 treatments and I am now pain free (brill!). I can walk again pain free, and I can now wear nice shoes for my holiday"
Michelle Martina:
"I have suffered for approx 1 year with severe heel pain while walking. After having a course of Shockwave Therapy treatment, the pain eased and now I'm able to walk pain free. It has been the only type of treatment to work"
Gillian Greenwood:
"I have suffered pain in my back and knees for umpteen years and have tried many types of treatments.Then Justin offered me the new Shockwave treatment – I could not believe that after one treatment how much relief could be gained. I have now had four treatments and feel so much better – much less pain in my back and almost nothing in my knees. Thank you Justin. I would and have already recommended this treatment to everyone I know suffering pain"
Kath Staite:
"I have had 2 years of suffering with the severe pain of plantar fasciitis, and had 2 cortisone injections with little effect. After 5 treatments with Shockwave Therapy the pain has gone! Brilliant! From not being able to walk or even being able to put pressure on my foot, I can now walk!"
Alan Vyse:
 "After four years of excruciating pain when walking and various treatments were all unsuccessful, I was recommended to see Justin at the Halifax Chiropractic Centre. After a thorough examination I was told that he could help me. With fingers and toes crossed I began my treatment. Four weeks later I am walking without pain and cannot put into words what a difference this treatment has made to my life. Thank you Justin – you and your staff are brilliant"
 Kavan Tankard:
" I suffered with tennis elbow for around 12 months and had tried ways to cure it. I mentioned it in passing to Justin who mentioned he was able to treat it using a brand new treatment called Shockwave Therapy. The results after 4 treatments were staggering. I no longer suffer with tennis elbow pain! I would highly recommend this treatment to anyone"
 Brian Butler: 
"The Shockwave treatment has given me  pain relief from elbow pain, not only at the time of the actual treatment – but a continuing healing. My pain would have been so much more difficult to cope with without the Shockwave treatment"
 Jennie Holmes: 
" When I first came to see Justin I was in terrible pain, couldn't stand straight or bend left or right. Justin started Shockwave treatment and, after treatment 2, my pain started easing. By the 3rd and 4th I was much better. On my last visit I am back to normal. I'll be keeping this up for maintenance reasons"
 L. Shaw:
"After suffering with pain for nearly 2 weeks I only wish I had come sooner. With Shockwave Therapy I was pain free after 2 visits. With a busy life and long working hours I would definitely come again if I have any other problems"
 Kate Smith:
"After struggling with a very painful arm & shoulder for at least 6 months, I went to Halifax Chiropractic Centre and after only 3 treatments there was a remarkable improvement which gets better with each on-going treatment. Wish I had gone earlier! Highly recommended"
 JS:
"The Shockwave treatment helped me to come back onto the real world, rather than having the pain & discomfort & lightheadedness that was being experienced before. Thank you, Justin"