FAQ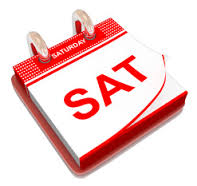 Appointments available on alternate Saturday mornings 9am-12 midday. 
What is chiropractic?
The word chiropractic means "done by hand". Chiropractic is a primary healthcare profession that specialises in the examination, diagnosis, treatment and management of problems and/or conditions of the joints, ligaments, tendons and soft tissues, especially related to the spine.
What conditions can be treated?
Although most people associate chiropractic care with the treatment of back pain, neck pain and cervicogenic headaches, which we do very well, patients also consult chiropractors regarding a range of other conditions.
What is the treatment?
Chiropractic treatment mainly involves safe, often gentle, specific spinal manipulation to free joints in the spine or other areas of the body that are not moving properly. Apart from manipulation, chiropractors may use a variety of techniques including ice, heat, ultrasound, exercise and acupuncture as well as advice about posture and lifestyle.
Will treatment hurt?
Chiropractic treatment is usually painless unless an area is inflamed (swollen). If this is the case your chiropractor will alter the treatment. Please be reassured that your chiropractor will explain what to expect and will only commence treatment with your consent.
Are you qualified and registered practitioners?
As with medical practitioners and dentists, the chiropractic profession is regulated by the law. The Chiropractor's Act, 1994, provides statutory regulation for the profession and the title "chiropractor" is protected under this legislation. The statutory regulator is the General Chiropractic Council (GCC) and it is illegal to practise as a chiropractor without a chiropractic qualification and without being registered with the GCC. Justin is a member of the British Chiropractic Association, Royal College of Chiropractors and the International Society for Medical Shockwave Treatment, and Roland is a member of the Scottish Chiropractic Association. GCC registration is renewed annually and both our chiropractors are legally registered with the GCC.
How soon can I come in?
Because we know you are in pain, we always aim for you to be seen as soon as possible – appointments are usually available on a daily basis, but we offer a wide range of appointment times with extensive opening hours. Evening appointments are available 5 days a week and we also offer appointments on Saturday mornings, so you can avoid taking time out of work.
Our opening times are:
Monday – Friday:  9am-7pm
Saturday:  9am-12 midday
How much does it cost?
How long it takes to get you better (and therefore how much it costs) varies depending on your age, your condition and how long it has been affecting your life. The average number of visits is 6-8. Some patients take more, some take less. However, your treatment plan will always be tailored to your treatment needs and not according to the size of your pocket! Many health insurances will cover some or all of the cost of treatment. Please check your policy and let us know so that we can provide you with a receipt in order that you can claim from your insurer.
Our pricing structure is:
Initial consultation with treatment or ultrasound scan – £55.00 

Chiropractic treatment – £32.00
Shockwave Therapy treatment –  £50.00
Ultrasound scan for registered patients – £40.00 per area
We offer a discount for students on production of a valid student card
Children's visits are cheaper too –please ask us for details
For registered patients who have not needed an appointment in the last two years, please add £10 to the regular treatment cost, as you will need a longer appointment for a more thorough examination.
We offer a discount to members of the Chiropractic Patients Association, to members with a membership card.
Disclaimer:
We do not ordinarily ask for fees in advance of treatment. However, on the rare occasion that this is a requirement, please note that fees paid are both non-refundable and non-transferable under any circumstance.
Fees paid in advance voluntarily by patients or as a gift are also both non-refundable and non-transferable under any circumstance.